Ceiling I Dry Lining I Partitions
Doors I Ironmongery I Joinery
Flooring I Decoration I Furniture
Electrics I Plastering I Plumbing
Design I Strip Out I Air Con
Design and Space Planning
Your work environment is somewhere you may spend the majority of your day! Designing your office correctly is crucial to staff satisfaction level and ultimately increase productivity.
We can design anything from just meeting rooms and board rooms to complete office floors, front of house shops and reception areas.
Design and space planning is the only service we change up front for, however this cost is taken off the price of the project should you choose Cube to complete this design and install for your refurbished office. Our sales call out and quotation are still at no cost and we always guarantee to beat any like for like quotation and design.
Stage 1 drawings: Our construction design proposal will be designed to your requirements and budget. These can either be in 2D plans or 3D elevation and detail drawings.
Stage 2 drawings: If CDM is required we prepare drawings for Planning Permission and submit the Planning Application on your behalf.
Stage 3 drawings: Technical drawings and Building Regulations approval, if required for your project.
Price: Range from £250 – £1,000 depending on the stage and size of each project.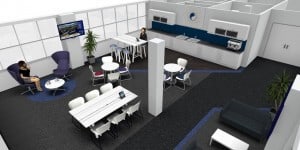 Please contact us for our Office Fit Out Brochure, for our specification pages or for more information on our partitions!